Every dream home starts with a plan.
For more than 50 years, Jenish House Design has been recognised around the world for our house plans. We have received recognition and awards from local, provincial and national homebuilder associations.
Greater Vancouver HBA
CHBA of BC
CHBA National
Multiple Winner of the Gold and Silver Georgie Awards – 2003
Stock plans, modifications and custom design.
Our design committee creates new designs year-round to meet market needs and housing trends. These designs become stock plans and are featured in our yearly book. Each plan can be customized to the homeowner's ideal home design.
INTERIOR CUSTOMIZATION
Interior customization often relates to family requirements. A couple may want an ensuite added to the main floor bedroom, or a couple with a baby on the way may want to add a nursery. These changes are all possible.
EXTERIOR CUSTOMIZATION
Clients may want a roof line altered, a change to window size or the entrance of the home moved. These are all modifications we've completed.
CITY LIMITATIONS
With the constant change in municipal bylaws, and building lots taking on a variety of shapes and sizes, Jenish will check the home you have chosen to see if it fits within all of the set requirements.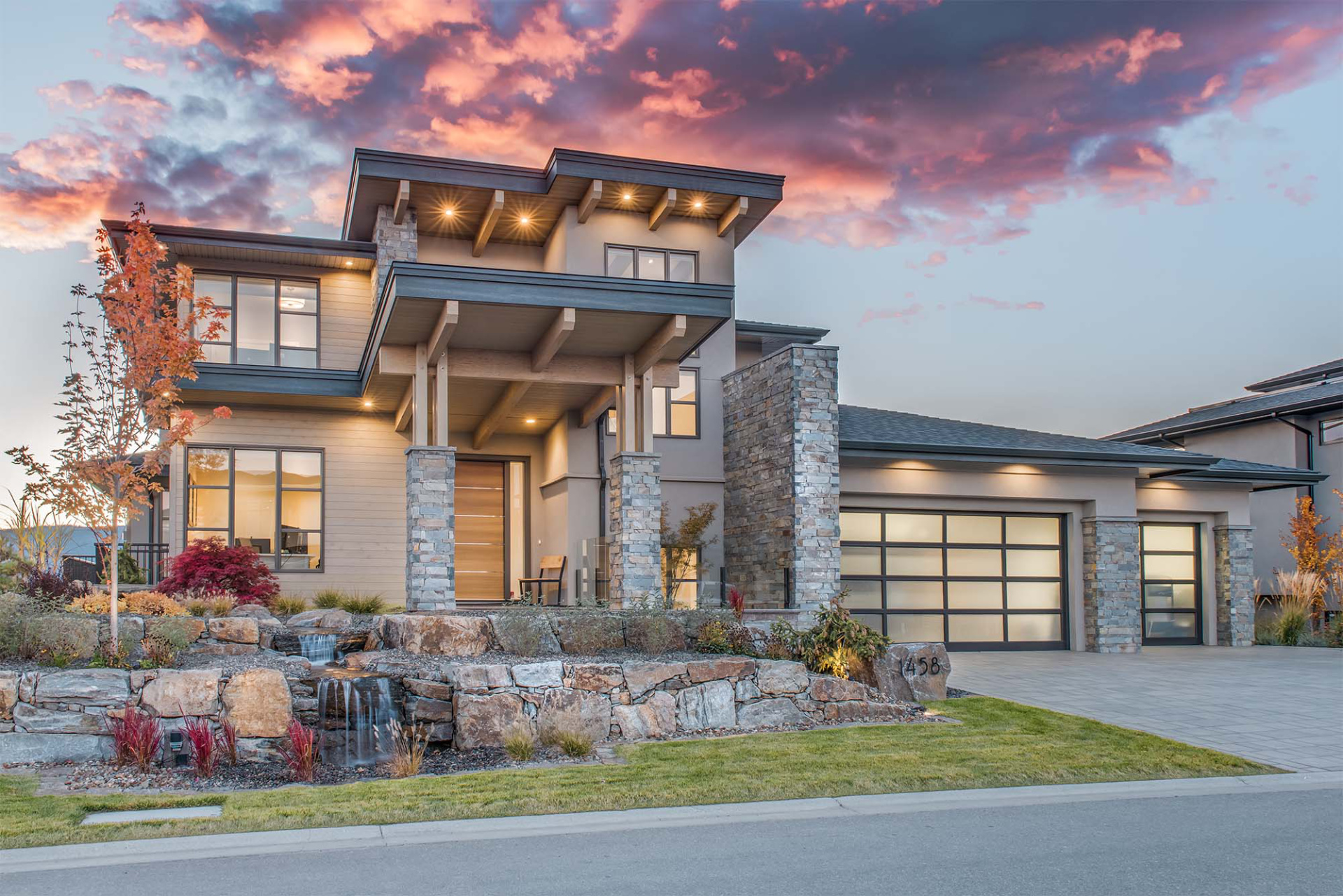 From concept to completion – welcome home.
If you would like any customization to your Jenish Home plan, reach out to us! It's better to change plans on paper than during the construction phase. Let us know what you'd like updated and we'll see if it's structurally possible. Reversed plans and material lists are also available for any of our plans.
Purchase our plans online or at any of our office locations.
Kind words from our customers.
It is with great pleasure that I recommend Trevor with Jenish Design for residential building needs. Upon meeting Trevor, it was evident immediately that he was a skilled architect with a passion for his craft. From initial communication to the completed documents, Trevor always guided, advised and responded with design ideas and solutions that satisfied all of our requirements, always with patience and a great sense of humor. Thank you Trevor for all your dedication, limitless advice, knowledge and attention to detail that has resulted in what we call our "dream home".
– Suzanna Perri
Trevor and the team at Jenish make designing your project or even your dream home an easy and stress-free process. Their wealth of knowledge and experience makes the design process smooth, and they make suggestions that you never even thought of. I would highly recommend using the Jenish Team to design your next project!
– Regan Dockrill – Carrington Homes
Thank you Jenish. You have always been quick to respond and quick to deliver :). In my business time is money and I can tell you that I appreciate that you have always exceeded our expectations. Having your website and inventory of plans really helps give a starting point for our customers, and from there you deliver their personal flare. Travis and I appreciate all you do in the process of our builds. Thank you!
– Charlotte Erdely – Destination Homes
Working with the gang over at Jenish over the years has been great! Trevor and crew provide first rate service and will always pick up the phone to answer questions or lend a hand however they can. Rykon Construction is pleased to recommend Jenish House Design to anyone considering design of a new home.
– Rykon Construction Management
Over the past 10 years my company, H&H Custom Homes has built over 30 of Jenish's home plans. The designs are well thought out, easy to make changes to and fairly priced. I thoroughly enjoy working with Jenish's team and they are always my number 1 option. I would recommend them to anyone looking to build their dream home.
– Jeff Houghton – H&H Custom Homes
The staff at Jenish House Design is amazing!! They are always so helpful with design issues or questions and turnaround time is quick and efficient. The staff is friendly and a pleasure to do business with. They treat you like a friend!! I would highly recommend doing business with Jenish House Design.
– Darren Edwards – Henderson Edwards Development
Great design company, helped create the ideal living space for us. Used his knowledge to assist in design alterations that met our vision without adding extra costs. When you sit and meet, design and discuss plans, they make you feel like part of their family. Thank you again
– Scott Nazaruk
We have worked with Jenish for our entire career in home building. They are efficient, capable, friendly and have great ideas for our clients. We would not hesitate to recommend them!
– Gina Tyreman – Authentech Homes
Fawdry Homes Ltd have worked with Jenish on a number of different construction projects. Jenish offers clients a wide variety of housing plans to suit their needs regardless of budget. Jenish has a team of incredibly helpful and knowledgeable staff. The architectural drawings are detailed and easy to read making our job as the home builder easy from day 1. Highly recommended.
– Fawdry Homes